Contact Information
Eco Pro Cleaning Services & Carpet Care 625 E. Arrow Hwy STE 6 Glendora CA 91740
Telephone:
+1 626 523 7077
FAX:
+1 626 914 5757
Eco-Pro Cleaning Service and Carpet Care is located between Sunflower Ave, and Bonnie Cove on the North side of Arrow Hwy.
Specialized Services
Our company specializes in carpet cleaning, upholstery cleaning, and air duct cleaning. We also excel in other services such as tile and grout cleaning, water damage services, and janitorial cleaning contracts.
What do you do when your home or office is flooded? Eco-Pro to the rescue, we have invested in training and equipment to make it as quick and affordable to get your space back to normal. We work with many local insurance companies for flood damage work however our services are so afordable that even if you do not have flood damage insurance and something should hapen, chances are we arnt out of your budget. for instance a normal 1 bedroom flood can be as little as $100-$499 prices are based on how recent the flood occured and how extencive the damage. The quicker we are contacted and the quicker we can handle a flood the less it will cost.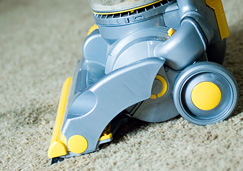 After a fire there is smoke Eco-Pro Cleaning is equiped with training as well as equiped to handle almost any smoke damage. We have large air scrubbing and ozoning machines that can handle up to 35,000 sqft of smoke damage at a time, as well as equipment to clean the air ducts which more then likly with trap the smell of smoke.
Our Standards

100% Organic Cleaning Solutions.

The Highest Level of Cleaning every time.
Polite, Honest, Punctual and Professional Tecnitions.
Our high standards of service make Eco-Pro one of the leading local carpet cleaning Janitorial and restoration companies in San Gabrial Vally and we are expanding Rapidly.
We Proudly serve San Gabrial Valley and the Inland Empire