Why Eco Pro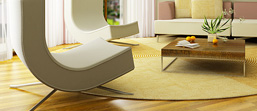 We base our company on the belief that our customers needs are of the utmost importance. Cleaning is something we actually love to do. Our company offers high-quality building maintenance and janitorial service at reasonable rates. We are committed to exceeding your expectations.
Why Choose Eco-Pro
At Eco-Pro We Take your business seriously, we look for ways to solve problems before they become noticable to you. We are inovative, we dont just clean we look for new ways to freshen your office space. In small and simple terms its the way we spray your trash can liners with antibactirial spray with a fresh sent so that the freshness lasts longer. We strive to find new things all the time to make your office more comfortable.
The peace of mind knowing that your office will be cleaned by a reliable , trustworthy and detailed cleaning service.


When it comes to Janitorial cleaning you may find that there is more of a diffrence then might first meet the eye. Your janitorial staff has the ability to ether make you and your staff productive or to drive down production with dis-satisfaction. We recognize the responcablility we have to our customers and we strive for 100% satisfaction.
To really give our customers what they want, need and deserve. We approach things on a much more personal basis. Our staff is responcable and able to recive direction on site, on a customer to crew basis, as well as our management on a customer to management relationship. Our approach means that we handle things quicker. We open all comunication lines to give your unequivlent action.
Values
Our staff has made a personal commitment to professionalism including:
 
Public health– maintaining a high level of cleanliness by thoroughly performing each task. Consistent and meticulous performance assures a healthy and germ free environment.
Safty – performing tasks by using safe, sanitary and aseptic cleaning procedures. Avoiding slip-shod or inferior cleaning methods, safeguards the well-being of others.
Detail – employing a conscientious work ethic. Close attention to detail ensures quality and allows others to enjoy a clean and attractive facility. Finished tasks will be self-inspected to eliminate substandard work.
Knowledge – gaining new and improved skills through training and education. A quest to look, listen and learn in order to constantly improve performance. Wisdom is gained by maintaining a non-biased point of view.
Mastery – understanding the operation of various cleaning tools, techniques, and supplies. Superior diagnostic and troubleshooting skills resolve most cleaning problems. Dedication and determination are required to achieve excellence in workmanship.
Cooperation - committing to teamwork, communications and common goals. Mutual respect builds morale. End users should experience accommodating service levels. Open communications encourages feedback.
Integrity – displaying honesty in all dealings. A straightforward approach builds trust, strengthens accountability and allows resolution of cleaning deficiencies. Going the second mile ensures that promises are kept.
Maturity - affording the same level of courtesy to others as you would like to receive. Constructive relationships prosper when unjust criticism, complaining, backbiting, tattling and unkind remarks are curtailed. Proper image, dress, grooming and conduct further display professionalism.
Initiative – applying a resourceful work ethic to make things better. A proactive approach locates substandard appearances and addresses them before problems arise. Dependability is demonstrated by punctuality and perseverance.
Efficiency - embracing improved technology and employing productive work skills. Reducing wasted movement, non-productive activities and unnecessary tasks is a worthy goal. By setting a steady pace, each job can be pushed along to efficient completion.
Security – employing watchful and alert observation to protect the safety and assets of everyone. Careful adherence to protective policies will ensure safety and security. Sensitive and private information must remain confidential.
Custodianship – responding to the needs of others, and at the same time protecting facility assets. Proper care and maintenance extends the longevity of equipment, supplies, fixtures, furniture and structures.